Les Amis Des Enfants Du Monde (AEM) Visits KBF – January 9, 2018
Michel, Brigitte and Alexandra of AEM arrived in KBF earlier this week and will be staying with KBF for the next week. Their itinerary consists of visits to the different Day Care Centers they are supporting, and to meet with the ILEA scholars.
AEM has been a donor to KBF – mainly to the ILEA and Day Care Programs. They have been supporting these programs since 2000 and 1996 respectively.
The Welcome Meeting held between the AEM Team and the KBF Team – supported by the Management and Board Members, was a great learning experience for all. The exchange of ideas was greatly appreciated and will truly be of significant help as we move forward to bettering our programs.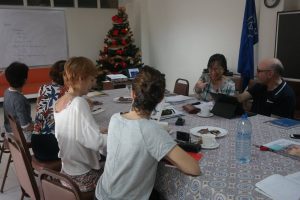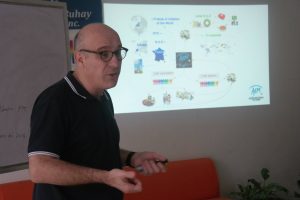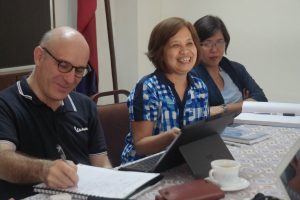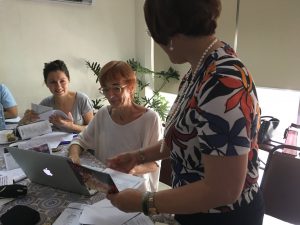 Again, welcome to KBF and to the Philippines, Michele, Brigitte and Alexandra. We look forward to having you with us!