Adopting a child has always been challenging in the Philippines. The process itself can be dragging; the waiting and all. But Neil and Kristel, both missionaries abroad, believe it is their calling to adopt a child.
"It's actually our desire from the very beginning–to adopt a child. Even before we got married, it's already been part of our conversation to adopt," Kristel said.
Recently, the young couple was matched with a 3-year-old boy, whom they named Toviel, which means "God is good" through the assistance provided by Kaisahang Buhay Foundation, Inc.
"He's a very sweet, energetic, fun-loving boy and it's easy to teach him things like making his bed because we started with him with the routines so we're also teaching him to be responsible and we teach him how to pray, the praise and worship," she shared.
They also shared the experience of the adoption process.
"We don't know where or when to start the adoption process because we don't have any idea about it and how do we apply for it," Neil stated.
Aside from them working overseas, the pandemic also added difficulty in the filling out steps, including the entrustment of the child. They admit that there were a mix of emotions throughout their journey in getting a match. The long wait has been worth it and the excitement to meet the child has always been there.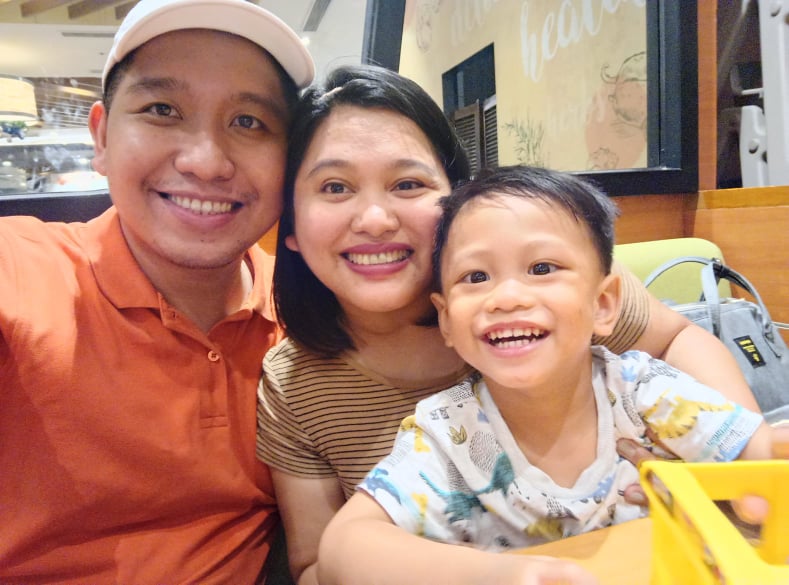 "We are first time parents, so we are really looking forward to taking care of our child—the day-to-day parenting, the raising up of a child and to make family traditions," Kristel said.
It took about four to five Zoom matching conferences until receiving an email from KBF saying that they have a match.
"I immediately contacted my wife at that time and we were both crying during that time because finally God has answered our prayers and the long wait has been over," Neil shared.
The couple also encouraged those who are considering adopting that children are precious and it's natural for kids to look for the warmth of the family and thrive for love and care.
"Whenever we look at him [Toviel] and we see how happy he is in a family, we know that we made the right decision," Kristel shared.
"As we step on our faith, we believe that God really put this in our heart and God is really the one who's moving, and nothing is really impossible with the Lord if we really entrust to him," Neil shared.
"There was one quote that says, 'you may not be able to change, right, the world but at least for one child, you can change that world.' And we believe in that," she added.
===
To know more about the services of KBF, visit: https://www.kbf.ph/services/