Service for Single Mothers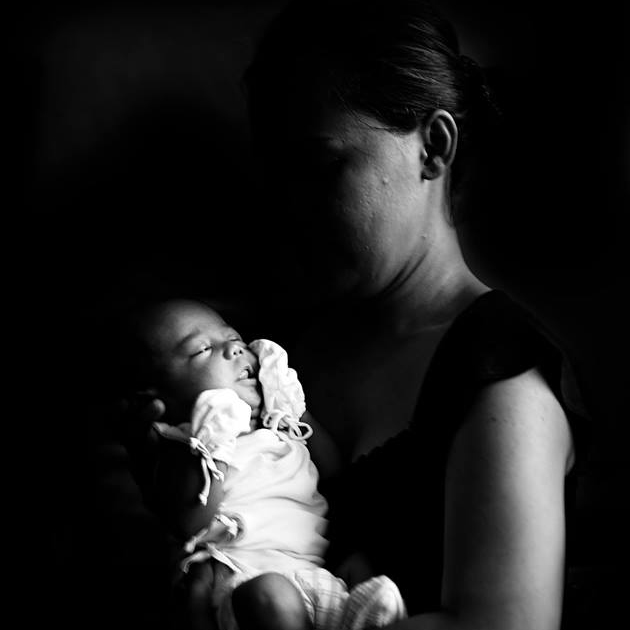 Through the Nazareth Home, KBF provides comprehensive care for pregnant women and girls (whether single or married) who are in crisis situations. Such care includes shelter, food, pre-natal care, delivery and post-natal care, work therapy, values and spiritual formation, financial assistance, skills training, personality development and family reunification. Counseling is given, focusing on family preservation and permanency planning for the child.
Priority for admission is given to mothers who are pregnant for the first time and at any stage of pregnancy. Expectant mothers who are on their second or subsequent pregnancy may also be admitted on a case to case basis for as long as it is their first time in Nazareth Home.
The Home provides a safe, theraputic milieu where the mothers can reflect and make plans for themselves and their babies. They are usually accepted in the last trimester of their pregnancy and may stay up to one month after delivery.
Rationale of the Service
The number of unwanted pregnancies is alarmingly high. The causes range from adolescents engaging in premarital sex; to married women who are unable to care for and support yet another mouth to feed, or who became involved in extra-marital relationships; to cases of rape or incest. Too often, the mothers resort to abortion or simply abandon their newborn babies in hospitals or in public in the hope that some kind soul will find them.
Philosophical Basis
KBF believes that every woman has worth and dignity, is inherently responsible, can change and participate in the solution of her problems, and can achieve personal growth and development. Therefore, she must be given the opportunity to be healed and to rebuild her life following a crisis situation.
KBF further believes that every life – of mothers and their babies – is scared and must be protected.
Legal Basis
Presidential Decree 603, Article 66, "Assistance to Unmarried Mothers and Their Children" states that any unmarried mother may, before and after the birth of her child, seek the assistance and advice of the Department of Social Welfare and Development (DSWD) or any duly licensed child caring or child placement agency.
Republic Act 7192, the "Women in Development and Nation Building Act," states that women must be given equal opportunity and shall be protected and given specialized professional services, most especially during preganancy.
Objectives of the Service
  To ensure that the babies of Nazareth Home mothers are born safely and in good health.

  To enable the mothers to regain self-worth, dignity and normal social functioning following a crisis situation.

  To assist the mothers – whether single or married – to reconnect with their families for support whenever feasible.

  To enable the mothers to decide on and make future plans with a focus on keeping their babies (family preservation).

  To facilitate employment or income generating opportunities for the mothers as a means for them to keep and support their babies.

  To provide and advice to the mothers in choosing the best plan for their babies, should they be considering surrendering them for adoption.

  To contribute towards decreasing the number of mothers who resort to abortion or abandonment of their babies
Description of the Home
Nazareth Home is owned and operated by KBF, and is staffed by a licensed social worker, two house mothers and a midwife on call. It is a split-level house with four bedrooms, a counseling room, receiving room, dining area, kitchen and laundry area. It can accommodate a maximum of 20 mothers at any given time.
Process from Admission to After Care
Step 1: Inquiry / Referral
  Phone call, office visit or referral
Step 2: Application
  Intake interview

  Submission of requirements / supporting documents (with the assistance of KBF social workers)

  Laboratory requirements:
Complete blood count (CBC), urinalysis, blood type, Hepa-B Antigen Test (HSBAG), vaginal gram stain, HIV test (optional)
  Others:
Photo, identification card, residence certificate (community tax certificate), psychological evaluation (optional)
Step 3: Admission
  Inventory of personal belongings

  Assignment of room and bed

  Issuance of beddings, toiletries and clothing (when needed)

  Orientation of house rules, chores and daily activities
Step 4: Social Case Study
  Home visit to relatives/significant others (when feasible)

  Collateral interview

  Completion of case study report
Step 5: In-house Care
  Pre-natal checkups

  Assistance with delivery

  Post-natal care

  Assistance with newborn care and breastfeeding (especially for first-time mothers)

  Pediatric examination of newborn

  Initial immunizations and newborn screening
Step 6: After Care
  Referral for counseling

  Referral for employment

  Exit interview

For more information, contact KBF at:
#56 10th Avenue, Cubao, Quezon City 1109, Philippines
Tel. nos. (+63)2-912-1159
Fax no. (+63)2-912-1160
Mobile: (+63)917-311-4795
Email: kbf@kbf.ph
ABOUT KBF
Kaisahang Buhay Foundation Incorporated is a private, non-profit child and family welfare organization duly licensed and accredited by the Department of Social Welfare and Development (DSWD). It is registered with the Securities and Exchange Commission, and certified as a donee institution by the Bureau of Internal Revenue and the Philippine Council for NGO Certification. The organization's name, Kaisahang Buhay Foundation, stands for oneness within the family and meaningful life for the children it serves.