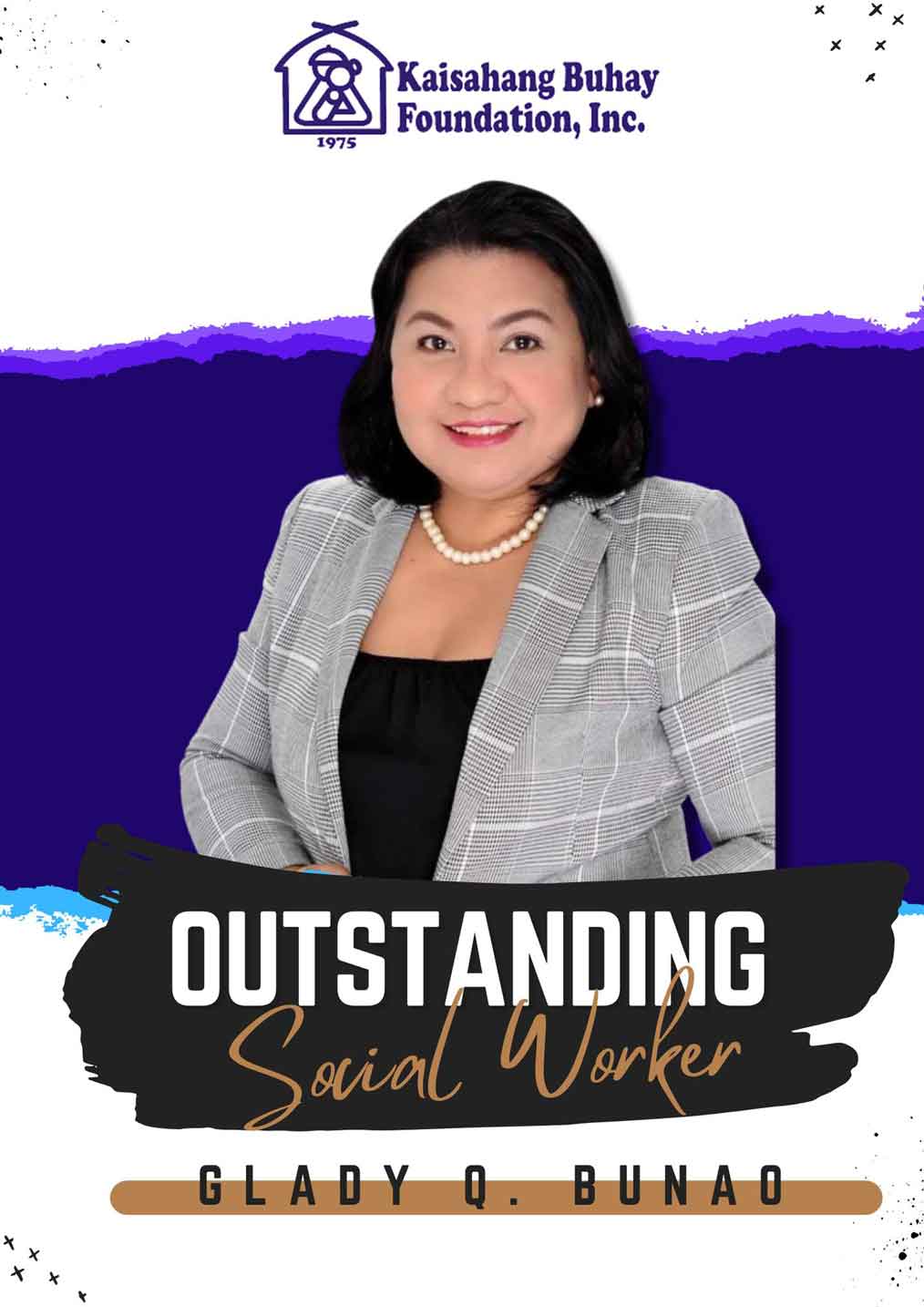 Congratulations Ms. Glady JQ Bunao for being recognized as one of the Outstanding Professional Social Workers for this year 2022.
The award was given by the ASEAN Social Work Consortium – Philippines (ASWC – PH) in celebration of the Filipino Social Workers' Day 2022 for her invaluable and long-standing contribution to the child welfare sector.
Your KBF family is very proud to have you as Executive Director. With your leadership, we will surely go above and beyond in the service of the Filipino families.
Mabuhay ka!