Family and Community Outreach Program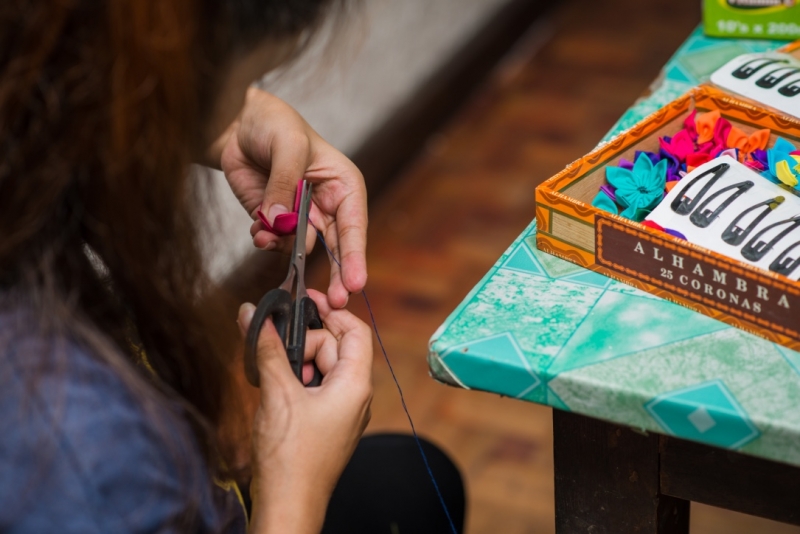 I. Introduction
Kaisahang Buhay Foundation, Inc (KBF) commits to fulfilling and promoting the child's rights to quality education. To do so, a child's family has an essential role. KBF and HOLT international believe that families if organized and empowered, can be instruments for community development and nation-building and, more so, for the children to enjoy their rights. 
 The family must receive assistance to realize and appreciate their potential and identify their needs and corresponding solutions or actions based on available resources.
KBF's Family and Community Outreach Program (FCOP) uses social preparation, social mobilization, and volunteer resource development to organize the communities it serves.  Such organizing is important to ensure collective participation and ownership of each project undertaken by the families and communities.  Thus, the services encourages effective interaction among families and other social structures in the community to achieve its objectives.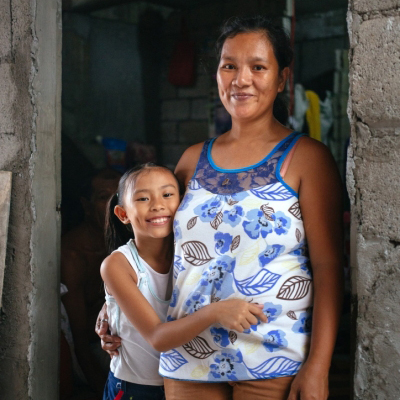 III. Legal Basis
A.  1986 Philippine Constitution, "Roles and Rights of People's Organizations" mandates that the government shall respect, support and promote the rights of People's Organizations.
B.  Executive Order 548, "Minimum Basic Needs Approach in the Social Reform Agenda" encourages families to initiate and participate in community organizations to meet their primary requirements for survival.
C.  UNCRC – In 1989, the United Nations Convention on the Rights of the Child (UNCRC) was approved by the United Nations (UN). In 1990, the Philippine Government 3rd AIPA CAUCUS REPORT 2 became the 31st state to ratify the Convention by virtue of Senate Resolution 109. After ratifying the UNCRC, the country, through the Council for the Welfare of Children (CWC), formulated a children's welfare policy framework embodied in the National Plan for Children, which until now is the basis of the continuing efforts undertaken by the Government to achieve the realization of the nation's vision for the child protection and development.
 IV. Objectives of the Service
A.  It aims to empower disadvantaged families to care for & nurture their children.
B.  Improve the quality of life of disadvantaged families and communities through organizing, problem-solving, and decision-making.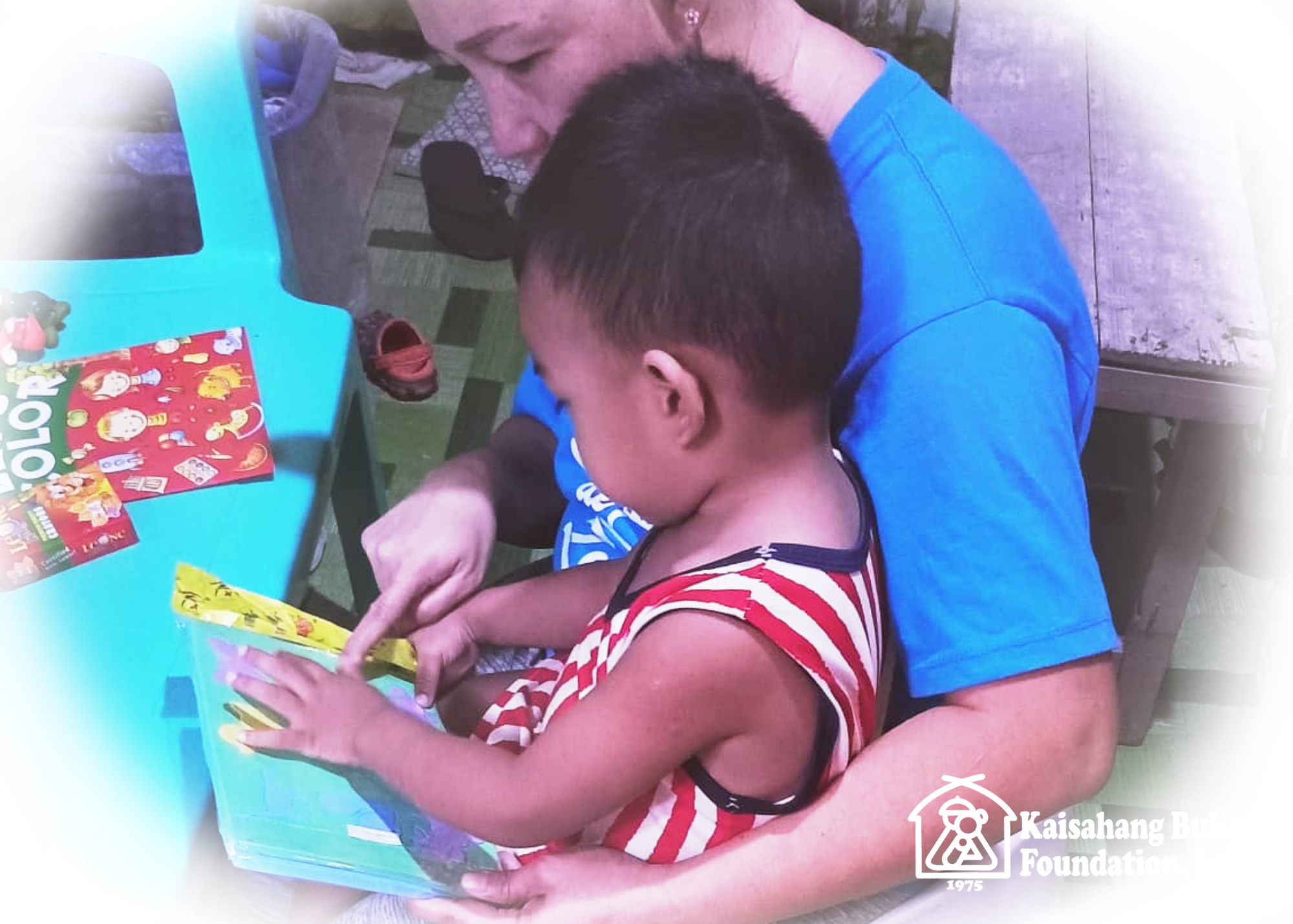 V. Target Beneficiaries:
Family and Community Outreach Service (FCOP) expect to reach out to the most disadvantaged children and families whose income is below the poverty line, thus unable to meet their minimum basic needs or access essential social services/resources. The Schools Division Office (SDOs) and Non-Government Organization (NGO) are the main partners of the KBF in identifying the beneficiaries in their area.
VI.  FCOP Services
A.  Educational Assistance Service (EAS)
KBF established Educational Assistance Service (EAS) in May 2017. It provides supplementary material and financial support to children in selected elementary and high schools with a high rate of children at risk of dropping out and children who have dropped out to return to school and continue their studies.
EAS aims is to support initiatives and efforts of the government to reduce the number of elementary and high school children at risk of dropping out.
         B.  Supplemental Feeding Service (SFS)
KBF supports government efforts to address malnutrition, hunger, and food insecurity through its Supplementary Feeding Service (SFS), one of the family strengthening services under the Family and Community Outreach Program which aims to provide extra food beyond the regular meal ration at home to children 6 months to 5 years in low-income communities who are vulnerable to malnutrition, to prevent undernutrition and/or to rehabilitate children who are identified to be undernourished to a higher or normal nutritional status.
The overall goal of the Supplementary Feeding Service is to contribute to the reduction of the prevalence of undernourished children aged 6 months to 5 years old through the provision of supplementary meals for 120 feeding days to children who are undernourished or at risk of undernutrition.
          C.    Early Childhood Care and Development Service (ECCD)
The HB-CCD project is in keeping with KBF's Family Strengthening focus with its intention to capacitate the parents to improve their caregiving practices to support the holistic development of children and reduce the likelihood of child abuse and neglect. Primarily, parents will be engaged to provide responsive caregiving and stimulating age-appropriate activities for their children through play and communication activities. It capitalizes on the benefits of direct parental involvement in developing their children, and the home, as a safe and non-threatening setting within which children and parents may learn and grow.
          D.     Parent Education Service (PES)
Parents play a vital role in the development of children and it is possible to help parents be more effective through education and training. Parent Education Service (PES) is the provision and expansion of knowledge and skills of parents and parent substitutes/caregivers on parenting to respond to parental duties and responsibilities in early childhood development, behavior management of younger and older children, and husband-wife.
Parent Education Service aims to enhance parenting practices and behaviors of families served under Family and Community Outreach Program services, such as developing and practicing positive discipline techniques, learning age-appropriate child development skills and milestones, promoting positive play and interaction between parents and children, to help them develop language skills, emotions, creativity, and social skills.
          E.       Community Outreach Service (COS)
Community outreach programs are a standard way for groups such as social service agencies, nonprofit groups, churches, or other religious groups to identify a certain specific need in their community and provide services to the people who need them. It is also to reach out to others or become involved in a community of effort. The act or practice of visiting and providing the services (of a charity or other organization) to people who might not otherwise have access to those services.
The Community Outreach Service (COS) aims to influence and collaborate with good people to give back and help the community grow substantially by caring, contributing, and supporting those individuals who are unable to sustain their basic needs.
For more information, contact KBF at:
#56 10th Avenue, Cubao, Quezon City 1109, Philippines
Tel. nos. (+63)2-912-1159
Mobile: (+63)917-311-4795
Email: kbf@kbf.ph
ABOUT KBF
Kaisahang Buhay Foundation Incorporated is a private, non-profit child and family welfare organization duly licensed and accredited by the Department of Social Welfare and Development (DSWD). It is registered with the Securities and Exchange Commission, and certified as a donee institution by the Bureau of Internal Revenue and the Philippine Council for NGO Certification. The organization's name, Kaisahang Buhay Foundation, stands for oneness within the family and meaningful life for the children it serves.
HOW TO REACH US
Address:#56 10th Avenue, Cubao, Quezon City, Philippines 1109
Phone:  (02) 912-1160
Email:  kbf@kbf.ph
Website: www.kbf.ph