DOMESTIC ADOPTION SERVICE | INTERCOUNTRY ADOPTION SERVICE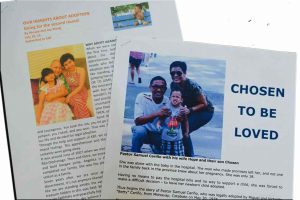 DOMESTIC ADOPTION SERVICE
KBF is currently one of only two private child and family welfare agencies licensed and accredited by the Department of Social Welfare and Development (DSWD) to implement domestic adoption in the Philippines.
The KBF Domestic Adoption Service involves:
recruitment, assessment, development and counseling support of qualified adoptive families for permanent placement of children who have been legally cleared for adoption;
socio-legal and other professional services that are required from the time of application to adopt a child until the adoption is finalized in court.
All domestic adoptions are implemented in accordance with Republic Act No. 8552, The Domestic Adoption Act of 1998.
Republic Act No. 8552
               Republic Act No. 8552, otherwise known as "The Domestic Adoption Act of 1998," is an Act establishing the rules and policies of domestic adoption of Filipino children. This Act was passed by both Houses of Congress on February 13, 1998 and approved by President Fidel V. Ramos on February 25, 1998.
This Act ensures that every Filipino child is provided with love, care, understanding and security toward the full development of his/her personality. Only when the care of the biological parents is unavailable or inappropriate, or no suitable alternative parental care or adoption within the child's extended family is available, may application by an unrelated person be considered. However, no direct placement of a child to a non-relative shall be countenanced.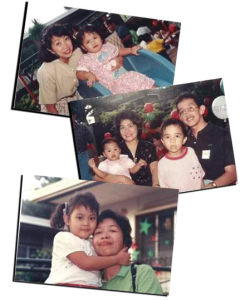 COMMON QUESTIONS ON DOMESTIC ADOPTION:
1. What is adoption?
Adoption is a socio-legal process which establishes a parent-child relationship between persons who are not related by birth. Adoption gives the adoptive child the same rights, status and privileges as those of a birth child.
2. What is adoption service?
Adoption service consists of social work, legal and other professional services that are required in the adoption process.
3. Who are the children in need of adoptive homes?
Children in need of adoptive homes are:
a) those whose parents have voluntarily relinquished their parental authority to the Department of Social Welfare and Development (DSWD), and
b) those whose parents' rights and authority have been terminated by the court due to abandonment or neglect.
4. Who may adopt?
a) A Filipino citizen who is at least 21 years of age and is at least 16 years older than the child to be adopted; in possession of full civil capacity and legal rights and in a position to support and care for his/her children (legitimate or illegitimate) in keeping with the means of the family. [Note: Single individuals are not disqualified from applying to adopt.
b) Any alien possessing the same qualifications as above stated for Filipino nationals whose home country has diplomatic relations with the Republic of the Philippines and who has been living in the Philippines for at least three (3) continuous years prior to the filing of the application for adoption and maintains such residence until the adoption decree is entered/finalized.
5. Where can adoption applications be filed?
a) Kaisahang Buhay Foundation Inc.
#56 10th Avenue, Cubao, Quezon CityTel. no (02)912-1159, 913-1469

Email: kbf@kbf.phArea of operation: Metro Manila, Region III, Region IV
b) Adoption Resource and Referral Unit (ARRU)
Department of Social Welfare and Development, NCR389 San Rafael St., San Miguel, Manila

Tel. no. (02)734-8651, 734-8622
| | |
| --- | --- |
| | 16 Mother Ignacia Avenue corner Don Roces Avenue, Quezon City 1103el. no. (02)372-3755 |
d) DSWD Regional Offices
e) Local Government Social Welfare and Development Offices
f) Regional Trial Courts / Family Courts
6. What are the documents required for adoption?
         Applicants must submit the following:
a. Birth Certificateb. Marriage Contract

c. Latest Income Tax Return

d. Police Clearance

e. Health Certificate

f. Three (3) letters of reference

g. Affidavit of Consent of children 10 years of age and over of adoptive applicants

h. Recent picture (3″ x 5″)

i. Psychological evaluation, when indicate

j. Affidavit of Guardianship
| | |
| --- | --- |
| | In addition, foreign nationals shall submit the following: |
| | |
| --- | --- |
| | k. Certification that the applicant(s) have the legal capacity to adopt in his/her country and will allow the child adopted in the Philippines to enter his/her country and permanently reside therein;l. Certificate of Residence in the Philippines issued by the Bureau of Immigration or the Department of Foreign Affairs, as appropriate; |
 m. Two (2) character references from non-relatives who have known the applicant(s) in the country of which he/she is a citizen or was a resident prior to residing in the Philippines,
 n. Police Clearance from all places of residence in the past two years immediately prior to residing in the Philippines.
7.  How long does it take to complete the adoption?
On the average, it takes nine months from application to finalization of adoption, simulating the normal period of pregnancy.
8. What is a home study?
A home study is a case study on the adoptive applicant(s) conducted by a social worker to determine their capabilities for adoptive parenthood. It is done through a series of office interviews, home visits, observation and collateral interviews. The conduct of a home study on the prospective parent or family is required by law.
During the home study period, the applicants are given the chance to indicate the age, sex and general characteristics of the child they wish to adopt.
9. What are the costs involved in adoption?
a. Social Process
Pre-Adoption Forum and Application
                         P 1,500* – couple
P 1,300* – single
Adoption Home Study
                         P 5,000*
Issuance of Pre-Adoption Placement Authority (PAPA) and six (6) months placement supervision
                        P 7,500*
Child Case Study (for independent placement)
                       P 3,700*
* Fees are as of December 2015
b. Legal Process
– Lawyer's Fee
               – Newspaper publication of the adoption petition
– Court fees (docket fee, stenographic notes)
– Fees for adoption registration and issuance of amended birth certificate
10. What post-adoption services are available to the family?
Adoption is a life-long commitment. KBF thus continues to provide social services to adoptive families and their children beyond the point when the adoption is legally finalized. Among such services are counseling, parents group sessions, referrals, and assisting in the search for the child's birth family (if so requested).
11. What are the benefits of adoption?
The adoptive parents shall, with respect to the adopted child, enjoy all the benefits to which biological parents are entitled. Maternity and paternity benefits and other benefits given to biological parents upon the birth of a child shall be enjoyed if the adoptee is below seven (7) years of age as of the date that the child is placed with the adoptive parents through the Pre-Adoption Placement Authority (PAPA) issued by the DSWD.
The adopted child shall, in turn, enjoy the same rights, status and privileges of a legitimate birth child of his/her adoptive parents as stipulated in Executive Order No. 209, The Family Code of the Philippines, and in R.A. No. 8552, The Domestic Adoption Act of 1998.
SOCIO-LEGAL PROCESS FOR DOMESTIC ADOPTION
Step 1: INQUIRY
–  Inquiry via phone call / letter / office visit
                –  Attendance at KBF's Domestic Adoption Forum
Step 2: APPLICATION
–  Submission of completed application form
                –  Submission of required documents as enumerated in question no. 6
Step 3: ADOPTION HOME STUDY
 –  Individual and joint interviews of applicant adoptive parents
                –  Home visits / Collateral interviews
–  Submission of additional documents, where indicated
–  Completion of Home Study Report
–  Submission of Home Study Report to DSWD for approval
Step 4: FAMILY SELECTION / MATCHING
–  Presentation of Home Study Report of approved adoptive applicants in a matching case conference at DSWD to match them with a child legally free for adoption
Step 5: PREPARATION FOR PLACEMENT
–  Sharing of the child's information by the social worker to the adoptive applicants matched with him/her
                –  Visiting of the child by the adoptive applicants and social worker
–  If the match is accepted by the applicants, preparation of the Pre-Adoption Placement Authority (PAPA) by the social
worker for DSWD approval
–  If the match is not accepted by the applicants, presentation of their Home Study Report in subsequent matching \\\\
case conferences (maximum of 3 times)
Step 6: PLACEMENT
–  Physical transfer of the child to the adoptive parents
Step 7: SIX MONTHS SUPERVISED PLACEMENT
–  Monthly home visits by the social worker
                –  Phone calls / counseling
–  Preparation of three (3) supervised placement reports by the social worker
Step 8: FINALIZATION OF ADOPTION
        (if supervised placement is satisfactory)
–  Request by KBF of DSWD's consent for finalization of the adoption
                –  Filing of adoption petition in court by the adoptive parents' lawyer
–  Publication of the adoption petition in a local newspaper
–  Court hearing(s)
Step 9: ISSUANCE OF ADOPTION DECREE / AMENDED BIRTH CERTIFICATE
–  Issuance of the adoption decree by the court
                –  Issuance of the amended birth certificate by the Local Civil Registrar
Back to Top
---


INTERCOUNTRY ADOPTION SERVICE
| | |
| --- | --- |
| Rationale of the Service – It is the birth right of every child to grow up in a home and family. If a child is permanently separated from his/her birth family, adoption within his/her home country is the most appropriate alternative arrangement. However, if the child is not adopted within the country, inter-country adoption is the next alternative.Inter-country adoption is the permanent placement of a Filipino child with a foreign adoptive family through an accredited adoption agency and the Philippine Government. KBF's Liaison Service thus contributes to this task of finding permanent overseas homes for children who are not adopted locally. | |
This service is based on adherence to the principle of the best interest and welfare of the child-in the context of inter-country adoption. Emphasis is given to his/her mental, psychological, emotional and social wellbeing. Hence, the soonest possible placement of the child in a permanent family is sought in order to prevent institutionalization and to minimize the trauma of repeated transfers from one care venue to another.
Legal Basis
Article 21 of the Convention on the Rights of the Child – state parties that recognize and/or permit the system of adoption shall ensure that the best interest of the child shall be the paramount consideration.
It also recognizes that inter-country adoption may be considered an alternative means of child care, if the child cannot be placed in a foster home or adopted locally.
Presidential Decree 603, The Child and Youth Welfare Code – This serves as a framework for the promotion and protection of the Welfare of Filipino Children.
Republic Act 8043, The Inter-country Adoption Law – An act establishing the rules to govern inter-country adoption of Filipino children, and for other purposes.
Article 11, Section 4 states that the Inter-country Adoption Board (ICAB) acts as the central authority in matters relating to inter-country adoption. Likewise, the DSWD, through the ICAB, shares the responsibilities of placing children in inter-country adoption with the licensed and accredited child caring/child placement non-government organizations (NGOs).
Description of the Service
KBF's Liaison Service facilitates the following types of inter-country adoption placement:
–  Regular Adoption – placement of a child with a prospective adoptive family which has no prior knowledge of or connection with the child.
        –  Relative/Known Child Adoption – the child being sought for adoption is related or known to the prospective adoptive family.
         –  Special Needs Adoption – placement of children who are considered hard to place, such as older children (7 years old and above),
sibling groups of 3 or more, or children with some form of physical or mental disability. Adoptive families for such children are specially recruited or identified.
Specific Objectives of the Service
–  To assist the ICAB and the associate Foreign Adoption Agencies (FAAs) in expediting the adoptive placement of children with their
prospective families abroad.
–  To facilitate efficient and effective communication between the associate FAAs and the ICAB.
–  To assist the ICAB and the associate FAAs in monitoring the placement of children until their adoption is legalized in the country in which
the adoptive child is placed.
–  To assist older adoptive children in tracing their Philippine roots.
Implementing Guidelines
For the full guidelines of the inter-country adoption process – particularly for foreign nationals (including former Filipino citizens) seeking to adopt a Filipino child – KBF will direct you to the proper entities handling such matters.
Back to Top
Community-Based Pregnancy Counseling
and Referral Services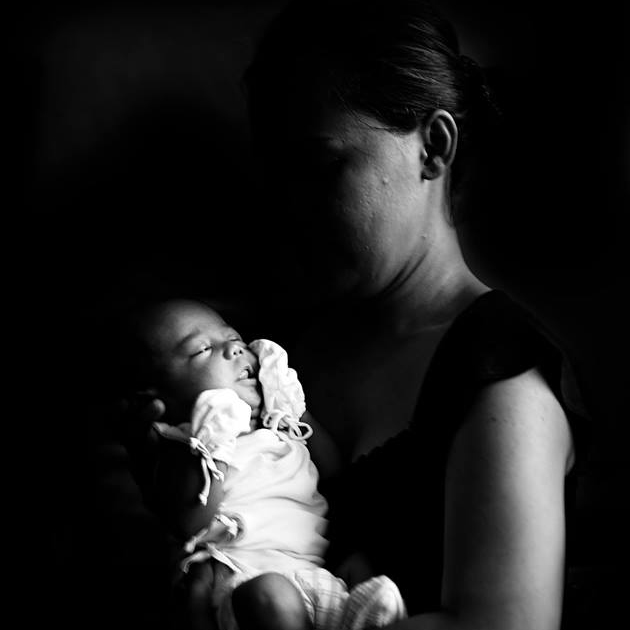 The KBF's Community-Based Pregnancy Counseling Services was developed to respond to the need for enlightenment of pregnant teens and women who are lost, fearful and hesitant to disclose to their families about their condition.  Most of these pregnant women are not prepared and equipped to handle their present situation.  It is important that they are helped to have appropriate options to address their current situation.
The project will provide counseling and referral services to these clientele group from the National Capital Region (NCR)
The beneficiaries are pregnant teens and women in need of assistance, either walk-in or inquiries through email, text messages, telephone or mobile calls and/or referred by concerned invidivuals or organizations.
The beneficiaries include the following:
1.  Teenage pregnant girls (including maybe even younger girls)
2.  Single/married/separated women and girls who are pregnant and in crisis situaton due to the following:
–  Abandoned by the child's father.
       –  Sexual abuse/rape
–  Domestic violence (marital rape)
–  Commercial sex workers
– Sexual trafficking victims.
2.  Single/married/separated women and girls who are pregnant and in crisis situaton due to the following:
3.  Overseas Filipina Workers impregnated either by employer (voluntary or involuntary) or by boyfriend.
OVERALL GOAL:
            Support the government efforts in addressing the incidence of early pregnancy (18 years old and below) and pregnant women in crisis situation.
STRATEGIC OBJECTIVES:
Provide support to pregnant teens  and women in making appropriate  decision whether to keep or make alternative plans for their child.

Enable pregnant teens and women to have access to appropriate services  in the community.

Encourage pregnant teens and women to engage  in supportive networks which sustain and strengthen family and community relationships.
PROPOSED STRATEGIES:
PARTNERSHIP and collaboration with institutions for temporary shelter, schools, churches, health centers and barangays in addressing the prevalence of early pregnancy.
COUNSELING SERVICES 

helping pregnant teens and women come up with appropriate choices for the best interest of their child and themselves.

REFERRAL SERVICES 

linking pregnant teens and women to programs and services to appropriately respond to their present situation.

ADVOCACY 

to address the increasing incidence of early pregnancy through development of information, education, communication (IEC) materials and orientation manual for training of selected participants from the school, church, health centers and barangays as advocates.
For more information, contact KBF at:
#56 10th Avenue, Cubao, Quezon City 1109, Philippines
Tel. nos. (+63)2-912-1159
        Mobile: (+63)917-311-4795        
        Email: kbf@kbf.ph
Foster Care Service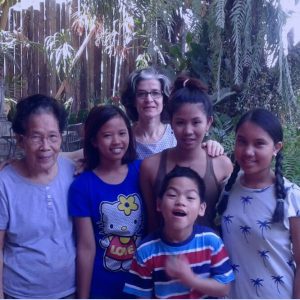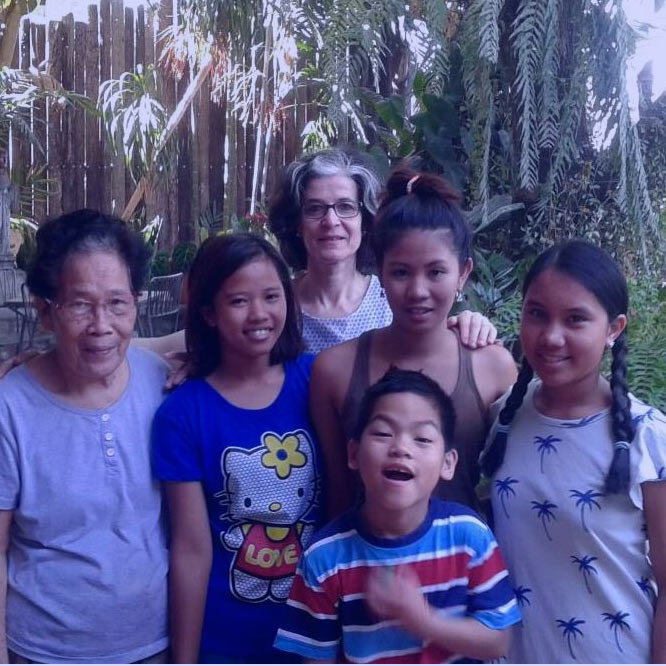 KBF's Foster Care Service provides temporary substitute family care for children-newborn to two years old-when their birth families cannot take care of them, either temporarily or permanently.
For this purpose, KBF maintains a roster of licensed foster families who are committed to providing a nurturing home environment for the children in their care while awaiting return to their birth families or adoption.
Rationale for the Service
The biological family is responsible for providing family life for a child. For this reason, the family is to be protected and preserved whenever possible. Certain circumstances, however-such as a broken home, unwed motherhood, abandonment, serious illness or extreme poverty-may prevent a family from fulfilling its primary function of caring for the child. Thus, substitute parental care becomes necessary. The child is temporarily cared for by others, until his or her biological family is ready to provide a stable and secure home once again or until permanent placement with a new family is done through adoption.
Philosophical Basis
KBF believes that the family is the best environment for a child to grow up in. Only when a child's safety and wellbeing are threatened by physical harm or sexual abuse can his or her removal from the family be warranted.
Foster care offers the child the best alternative parental care, as it allows for individualized attention, nurturing and stimulation needed for his or her development. It assures opportunities for the child's continuing physical, social, emotional, psychological, mental and spiritual growth which may be adversely affected due to separation from the family.
Legal Basis
KBF's Foster Care Service is premised on the UN General Assembly's Declaration on Social and Legal Principles Relating to the Welfare of Children with Special Reference to Foster Placement and Adoption Nationally and Internationally.
Convention on the Rights of the Child, Article 20:
A child temporarily or permanently deprived of his or her family environment, or in whose best interest cannot be allowed to remain in the family environment, shall be entitled to special protection and assistance provided by the State.
States parties shall, in accordance with their national laws, ensure alternative care for such a child.
Such care could include, among others, foster placement, Kafalah of Islamic Law, adoption or, if necessary, placement in suitable institutions for the care of children. When considering solutions, due regard shall be paid to the desirability of continuity in a child's upbringing and to the child's ethnic, religious, curltural and linguistic background.
Presidential Decree 603, Article 68 – Institutional Care:
"Assignment of a child to a foster home shall be preferred to institutional care. Unless absolutely necessary, no child below nine years of age shall be placed in an institution. An older child may be taken into an institution for child care if a thorough case study indicates that the child derives more benefit therefrom."
Children Placed in Foster Care
     Children, newborn to two years old, whether healthy or with special needs who are in need of temporary care.

     Other children who have not been reunited with their biological families or who have not been adopted
KBF's Foster Families
The families on KBF's roster of foster homes are committed to provide love and care to a child or children not related to them. They may be either childless or with children of their own, and are licensed by the Department of Social Welfare and Development.
Since the placement of children with them is temporary, these families are able to handle the feelings of loss and separation that may occur when a child in their care is reunited with his or her family or is adopted.
There are two types of foster families in KBF's pool: volunteer foster families and subsidized foster families. A volunteer family pays for all the needs of the foster child and does not receive a subsidy for the child's care and expenses. A subsidized foster family is given a fixed monthly subsidy for every child in their care, as well as supplies needed for the child's feeding and health.
Assessment of Foster Family Applicants
KBF social workers conduct a Foster Home Study to thoroughly assess and evaluate an applicant family's capabilities for foster parenting. It is done through a series of interviews, home visits, observations and collateral interviews. The conduct of this home study is required by law as a basis for the issuance of a foster family license.
Foster Family Licensing Process
Step 1: Inquiry
| | |
| --- | --- |
| | Phone call, office visit, attendance at KBF's Foster Care Forum |
Step 2: Application
| | |
| --- | --- |
| | Submission of completed Foster Family application form |
Step 3: Establishment of Eligibility
| | |
| --- | --- |
| | Home visit by a KBF social worker, office interviews, collateral interviews |
Step 4: Submission of Required Documents
Birth Certificate of the couple
Marriage Contract
 Police Clearance or Barangay Clearance
Health Certificates of the couple
Three (3) letters of reference from any of the following:

Friends, neighbors, co-employees, employer, parish priest or any person who can help establish the applicants' integrity and capability to parent

Letter of consent from the couple's children 10 years of age and above
Recent family picture (4″ x 6″ or larger)
Step 5: Endorsement to the DSWD
| | |
| --- | --- |
| | Submission of recommendation to the Department of Social Welfare and Development for the licensing of the foster family applicant |
Step 6: Issuance of Foster Family Care License by the DSWD
Step 7: Annual Renewal of License
Step 8: Revocation of License
The Foster Family Care License may be revoked for the following reasons:
Negligence that causes illness or harm to the foster child
Poor health of a foster family member
Presence of an environmental hazard to the foster child
Independent Living and Educational Assistance Service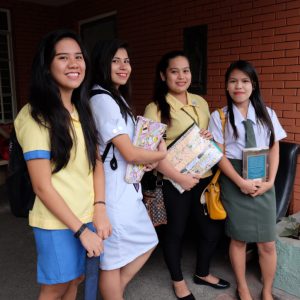 KBF'S Independent Living and Educational Assistance (ILEA) Service provides board and lodging in a group home, as well as tuition and related school expenses for a limited number of young people in their mid- to late-teens. The goal is to equip these young scholars with the academic credentials and employable skills to enable them to become independent, self-reliant and productive adults.
Rationale of the Service
Thousands of homeless children who were abandoned, neglected, orphaned or surrendered by their families are staying in government institutions, in private child-caring agencies, or in licensed foster homes all over the country. Unfortunately, only a small number are reunited with their birth families or are eventually adopted. Those who stay on until they are no longer qualified to remain in an institution or with a foster family have to be prepared to support themselves as adults.
It is in this context that KBF responded through the establishment of the ILEA Service. With education as its main component, it seeks to enable these young people to complete high school or college, and then find gainful employment to support themselves and their future families.
Philosophical Basis
KBF believes that, in the absence of a permanent family to love, care for, guide and prepare them for adult life, children should be empowered to care for themselves. If given the proper opportunities, they can become independent, self-reliant, God-fearing citizens who can contribute to nation building.
Legal Basis
The Universal Declaration of Human Rights (1948), Article 26 – states that every person has the right to education; and education shall be directed to the full development of the human personality.
The UN Convention on the Rights of the Child, Article 29 – provides that the education of the child shall be directed to the development of the child's personality, talents and mental and physical abilities to their fullest potential; and the preparation of the child for responsible life in a free society.
Presidential Decree 603, Article 3 – states that every child has the right to an education commensurate with his abilities and to the development of his skills for the improvement of his capacity for service to himself and to his fellowmen.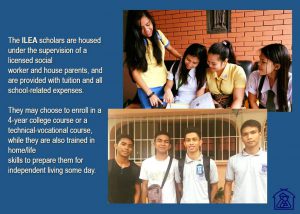 OBJECTIVES OF THE SERVICE
KBF's ILEA Service aims to:
a) Support the scholars' completion of secondary, vocational and, in special cases, college education;
b) Provide a group home as a venue for them to learn life skills and experience a family environment;
c) Enable the scholars to "heal" from their past, regain self-worth and confidence, and develop the responsibility
and discipline to live an independent life as adults;
d) Strengthen their capacity to trust and relate to/interact with others;
e) Inculcate in the scholars love of God, family and country and respect for the environment;
f) Assist them in finding employment opportunities upon completion of their schooling.

Eligible as ILEA Scholars:
The following are eligible for acceptance into KBF's ILEA Service:
a) Homeless adolescents (generally 15 to 18 years old) who have not been adopted
b) Those who have been staying in institutions or with foster families, but have reached the age limit for such arrangement
c) Those who have no family to return to nor support them in their education
Components of the Service:
Educational Assistance – The ILEA Service covers tuition fees, school supplies, cost of school projects and activities, transportation, snack allowance, and other expenses related to schooling.
Group Home – Board and lodging is provided for the scholars while they are studying, where they are expected to learn basic home life skills and share in the household chores, such as budgeting, menu planning, marketing, buying groceries, cooking, cleaning, doing the laundry, etc. No houseparent is assigned to the group home, but a KBF social worker visits regularly.
Casework – Individual counseling is provided as part of the case management for each scholar to start life anew.
Groupwork – Individual counseling is provided as part of the case management for each scholar to start life anew.
Job Placement – Employment assistance is extended to the scholars after graduation through referrals, job inquiries and guidance in submitting job applications.
Follow-up and After Care – The social worker ensures that newly-employed scholars are adjusting well in their jobs, have decent living conditions, and have prospects for a comfortable and happy life.
Family and Community Outreach Program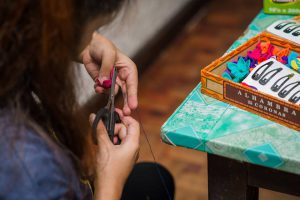 I. Introduction
Kaisahang Buhay Foundation, Inc (KBF) commits to fulfilling and promoting the child's rights to quality education. To do so, a child's family has an essential role. KBF and HOLT international believe that families if organized and empowered, can be instruments for community development and nation-building and, more so, for the children to enjoy their rights. The family must receive assistance to realize and appreciate their potential and identify their needs and corresponding solutions or actions based on available resources.
KBF's Family and Community Outreach Program (FCOP) uses social preparation, social mobilization, and volunteer resource development to organize the communities it serves. Such organizing is important to ensure collective participation and ownership of each project undertaken by the families and communities. Thus, the service encourages effective interaction among families and other social structures in the community to achieve its objectives.
II. Philosophy
We believe that people can change and start where they are.

We believe in cooperation and organized collective effort/action, not individualistic competition for nation-building.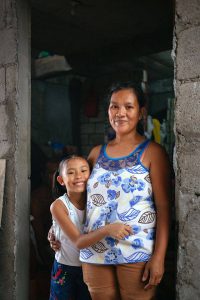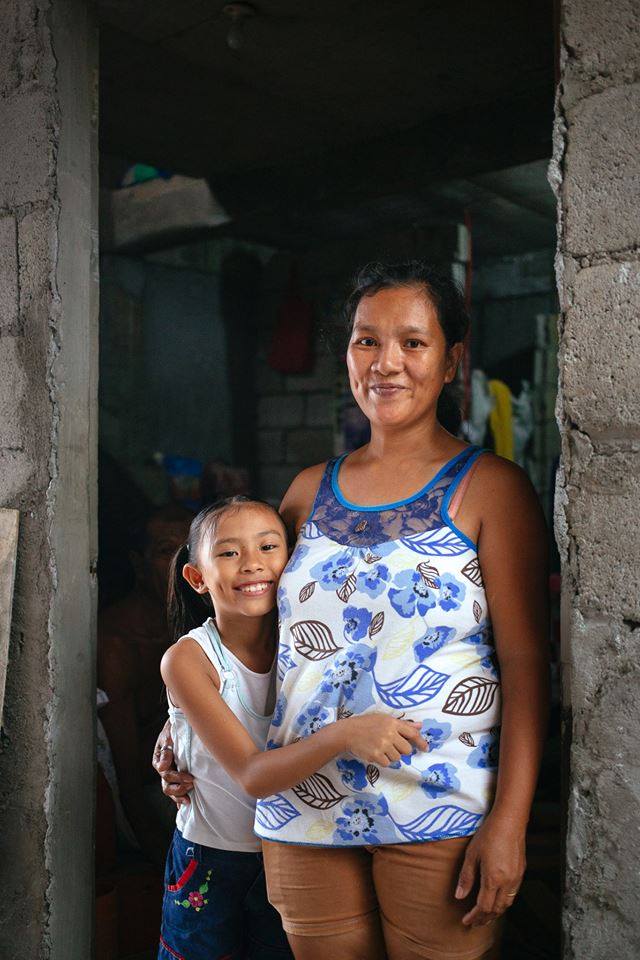 III. Legal Basis
A.  1986 Philippine Constitution, "Roles and Rights of People's Organizations" mandates that the government shall respect, support and promote the rights of People's Organizations.
B.  Executive Order 548, "Minimum Basic Needs Approach in the Social Reform Agenda" encourages families to initiate and participate in community organizations to meet their primary requirements for survival.
C.  UNCRC – In 1989, the United Nations Convention on the Rights of the Child (UNCRC) was approved by the United Nations (UN). In 1990, the Philippine Government 3rd AIPA CAUCUS REPORT 2 became the 31st state to ratify the Convention by virtue of Senate Resolution 109. After ratifying the UNCRC, the country, through the Council for the Welfare of Children (CWC), formulated a children's welfare policy framework embodied in the National Plan for Children, which until now is the basis of the continuing efforts undertaken by the Government to achieve the realization of the nation's vision for the child protection and development.
 IV. Objectives of the Service
A.  It aims to empower disadvantaged families to care for & nurture their children.
B.  Improve the quality of life of disadvantaged families and communities through organizing, problem-solving, and decision-making.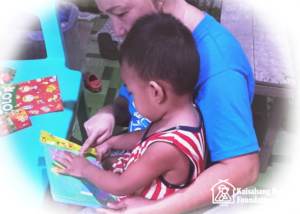 V. Target Beneficiaries:
Family and Community Outreach Service (FCOP) expect to reach out to the most disadvantaged children and families whose income is below the poverty line, thus unable to meet their minimum basic needs or access essential social services/resources. The Schools Division Office (SDOs) and Non-Government Organization (NGO) are the main partners of the KBF in identifying the beneficiaries in their area.
VI.  FCOP Services
A.  Educational Assistance Service (EAS)
KBF established Educational Assistance Service (EAS) in May 2017. It provides supplementary material and financial support to children in selected elementary and high schools with a high rate of children at risk of dropping out and children who have dropped out to return to school and continue their studies.
EAS aims is to support initiatives and efforts of the government to reduce the number of elementary and high school children at risk of dropping out.
         B.  Supplemental Feeding Service (SFS)
KBF supports government efforts to address malnutrition, hunger, and food insecurity through its Supplementary Feeding Service (SFS), one of the family strengthening services under the Family and Community Outreach Program which aims to provide extra food beyond the regular meal ration at home to children 6 months to 5 years in low-income communities who are vulnerable to malnutrition, to prevent undernutrition and/or to rehabilitate children who are identified to be undernourished to a higher or normal nutritional status.
The overall goal of the Supplementary Feeding Service is to contribute to the reduction of the prevalence of undernourished children aged 6 months to 5 years old through the provision of supplementary meals for 120 feeding days to children who are undernourished or at risk of undernutrition.
          C.    Early Childhood Care and Development Service (ECCD)
The HB-CCD project is in keeping with KBF's Family Strengthening focus with its intention to capacitate the parents to improve their caregiving practices to support the holistic development of children and reduce the likelihood of child abuse and neglect. Primarily, parents will be engaged to provide responsive caregiving and stimulating age-appropriate activities for their children through play and communication activities. It capitalizes on the benefits of direct parental involvement in developing their children, and the home, as a safe and non-threatening setting within which children and parents may learn and grow.
          D.     Parent Education Service (PES)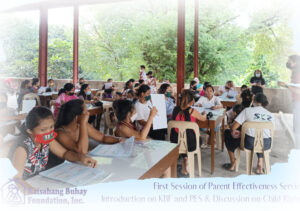 Parents play a vital role in the development of children and it is possible to help parents be more effective through education and training. Parent Education Service (PES) is the provision and expansion of knowledge and skills of parents and parent substitutes/caregivers on parenting to respond to parental duties and responsibilities in early childhood development, behavior management of younger and older children, and husband-wife.
Parent Education Service aims to enhance parenting practices and behaviors of families served under Family and Community Outreach Program services, such as developing and practicing positive discipline techniques, learning age-appropriate child development skills and milestones, promoting positive play and interaction between parents and children, to help them develop language skills, emotions, creativity, and social skills.
          E.       Community Outreach Service (COS)
Community outreach programs are a standard way for groups such as social service agencies, nonprofit groups, churches, or other religious groups to identify a certain specific need in their community and provide services to the people who need them. It is also to reach out to others or become involved in a community of effort. The act or practice of visiting and providing the services (of a charity or other organization) to people who might not otherwise have access to those services.
The Community Outreach Service (COS) aims to influence and collaborate with good people to give back and help the community grow substantially by caring, contributing, and supporting those individuals who are unable to sustain their basic needs.
ABOUT KBF
Kaisahang Buhay Foundation Incorporated is a private, non-profit child and family welfare organization duly licensed and accredited by the Department of Social Welfare and Development (DSWD). It is registered with the Securities and Exchange Commission, and certified as a donee institution by the Bureau of Internal Revenue and the Philippine Council for NGO Certification. The organization's name, Kaisahang Buhay Foundation, stands for oneness within the family and meaningful life for the children it serves.
HOW TO REACH US
Address: #56 10th Avenue, Cubao, Quezon City, Philippines 1109
Phone:  (+63) 912-1159
Email: kbf@kbf.ph
Website: www.kbf.ph
Facebook Page: facebook.com/kaisahangbuhayfoundation